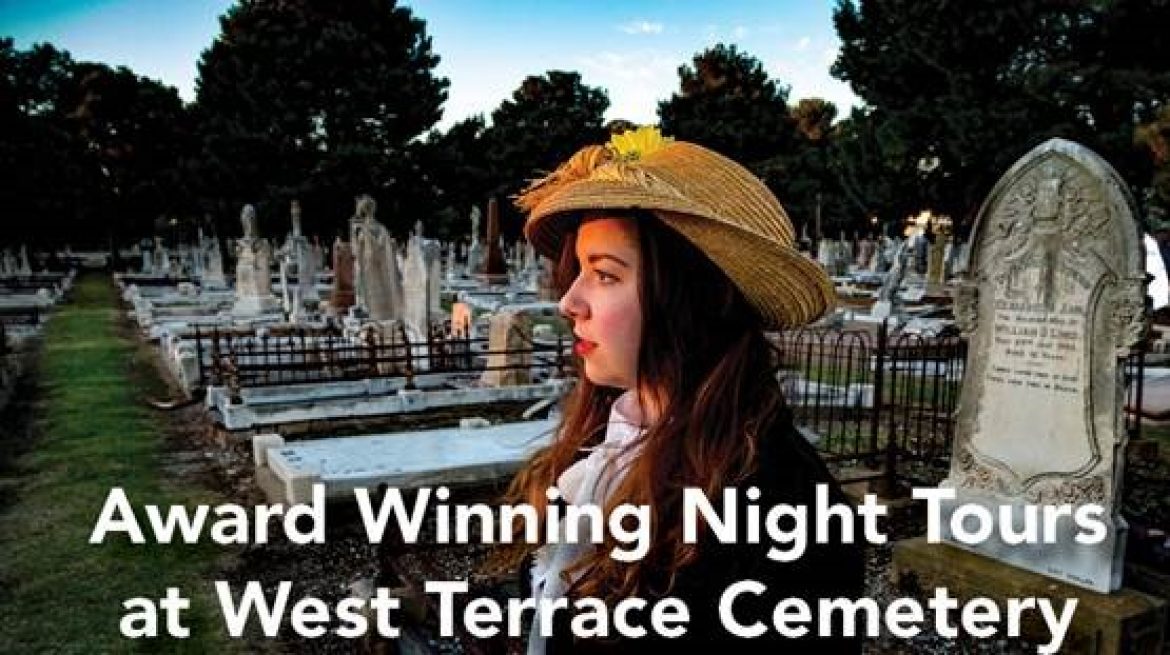 Club CBS Inc. Night Tour at West Terrace Cemetery
Club CBS Inc. invites 5 staff and 10 clients to join our CBS Inc. Moonlight Speaker James Theodosi for a night tour of the State Heritage Listed landmark, West Terrace Cemetery.
When: Friday 13 July
Time: 7.30pm
Duration: 1 hour
Cost: No cost to staff or clients (CBS Inc. will pay)
What is the night tour? As the gates close and darkness falls across West Terrace Cemetery, this iconic effigy to Adelaide's past residents takes on different ambiance. With only the soft glow of your lantern to light the way, and the eerie shadows of the monuments looming at every step, this unique guided sound and light experience takes you on an intriguing journey through good and evil, passion and reason, and the vices and virtues that are part of the human condition. As you explore the cemetery you will meet a host of dubious individuals, larrikins, eccentrics and mysterious figures. Their stories are so baffling, so bizarre and so callous that they will resonate in your mind long after the lanterns dim at the end of the night.
If you or a client would like to attend this Club CBS Inc. event please RSVP to this email by C.O.B Wednesday 13 June. It's first in best dressed!
If you can please let me know if the person attending is an adult, concession or a child (16 and under).
For more information about the tour please visit the link:
http://www.aca.sa.gov.au/Portals/0/PDFs/Tours and Trails/West Terrace By Night Visitor Information.pdf
If you have any further questions please don't hesitate to contact us.